PHOTO OF THE DAY
View today's pic of the day
View yesterday's pic of the day
| | |
| --- | --- |
| Joelle | © 2002-20010 elaisted.com | |
Or post this photo on your website:

Copy the code above! (Please remember to credit me.)
Date: February 17, 2012, 9:17 pm

From: Jahir:
cucoou miss !meme si je m'obstine a realiser encore a l'ancienne mes albums photos, je dois admettre que ton resultat est spectaculaire ..Sans doute grace a la talentueuse photographe que tu es ! bises !
Date: August 15, 2012, 4:17 pm

From: Leticia:
Kim,I love your website!! and you know how I feel about Joelle's and Ethan's pcuitres LOVE them!!There are some amazing pcuitres in your portfolio and your work with babies is incredible Good luck and all the best!Looking forward to working with you REAL soon!
Date: December 6, 2013, 7:15 am

From: Angel:
Homosexuality isn't a syndrome or a disasee, there is nothing a pregnant mother can use, abuse, eat or drink that will cause homosexuality, or heterosexuality.Doing those things can however severely mentally and physically impair the poor fetus, resulting in medical conditions that may need treatment upon birth, including mental retardation. The way I see it is when a woman is pregnant, she shouldn't abuse drugs or alcohol or otherwise ingest things that could even slightly have a possibility to harm the baby. He or she deserves a clean slate and fresh start at life. As a mom to an almost 2 year old, and 28 weeks pregnant with my second, there is nothing I would do to jeopardize my kids health whether in my womb, or out and alive in this world.I hope your friend makes the right decisions
Date: December 26, 2014, 4:34 am

From: Nayra:
Though there are few alternatives for women pernnagt without insurance, it is important to protect your future family and yourself from the financial complications and insufficient care that arise from poor health coverage during pregnancy.You should also get your information about your health options first hand from licensed insurance providers. I would suggest you visit Americas Health Brokers site to find a quote in your area. They offer affordable maternity insurance, and they don't discriminate. Hope this help. Goodluck!
Date: April 26, 2016, 2:04 am

From: Issy:
I feel safsitied after reading that one.
Other photos titled: Joelle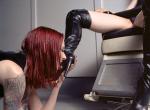 © 2002-2010 elaisted.com All rights reserved.