PHOTO OF THE DAY
View today's pic of the day
View yesterday's pic of the day
| | |
| --- | --- |
| Noel | © 2002-20010 elaisted.com | |
Or post this photo on your website:

Copy the code above! (Please remember to credit me.)
Date: February 17, 2012, 2:57 pm

From: Ijul:
Hey Milly,I was siaechrng online on some information about Pollywogs, and thats how I got to see your webpage... Excellent work indeed. Thanks for sharing some great ideas which I can put to use for my little girl Saana (18 months). I was looking for something which is more exciting the regular Baby Gyms we find in Singapore, and Pollywogs sounds like a great option. And my wifey went there with little Saana for a b'day party this morning, and she loved it.. :-)Thankyou...Biju
Date: February 17, 2012, 11:19 pm

From: Wander:
tout a fait d'accord, les vanacces de noel ne sont pas reposantes, ni pour les adultes, ni pour les enfants ! C'est pour cela que je ne blinde JAMAIS mes eleves de devoirs pendant ces vanacces.
Date: February 19, 2012, 9:01 pm

From: Petra:
C'est mraarnt: je me suis faite la meme reflexion ce matin en voyant les sapins eparpilles sur les trottoirs, le froid polaire, les illuminations qui commencent a etre enlevees... Bref, rajoute a cela une fatigue chronique comme tu dis et tada ! Le cocktail explosif pour une depression hivernale :) Bon courage !
Date: December 5, 2013, 10:35 pm

From: Maryjna:
Thanks so much for all the sweet comments evnyroee! And thank you to Elle's Studio for featuring my layout! I was SO excited to receive the email and it was such an awesome surprise!!!
Date: December 7, 2013, 11:39 am

From: Pavel:
In Costa Rica you can state how much you plan to make for a year (be honest) and that anomut is tax free, any thing you make over that anomut is taxed. The cost of living is cheaper way cheaper than the United Socialist Republic of States (U.S.A. for short) You actually get to keep your income!! Imagine that, a country where you can afford to live without supporting someone elses family, just your own. And your still free,did I say Feedom? shhh, don't let the socialist government of the USA hear you say freedom they may send the COPS over to kick your door down and shoot you! Get the picture?
Other photos titled: Noel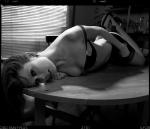 © 2002-2010 elaisted.com All rights reserved.