PHOTO OF THE DAY
View today's pic of the day
View yesterday's pic of the day
| | |
| --- | --- |
| Noel | © 2002-20010 elaisted.com | |
Or post this photo on your website:

Copy the code above! (Please remember to credit me.)
Date: February 17, 2012, 9:11 am

From: Khrizthine:
Review by David Bennett for Adobe Photoshop Elements 9 (Win/Mac) Rating: I own a Nikon DSLR and rllugarey take photos for Facebook and my business ventures. While I don't need the full version of Photoshop, I still require a relatively powerful program with professional features. I already use The GIMP (an open source program) and Serif's PhotoPlus X4 (in the same price range as this product). In this review, I will compare Photoshop Elements to these other programs.Pros:- This program has all the essential features that amateurs and many small businesses need to create great images: levels, curves, unsharp mask, shadow/highlight recovery, and more. Plus, in the 8-bits/channel mode, many major adjustments can be made non-destructively, using layers.- Elements has a great RAW converter. It is more intuitive and feature-rich than what PhotoPlus X4 offers. The output image can be saved as either a 24 or 48 bit image.- The software has more layer blending options than other programs I own, which allows for more creativity. Like PhotoPlus X4 and GIMP, Elements allows the creation of layer masks.- The smart brush feature is pretty cool. It automatically detects edges, and then paints a desired effect. The blue sky effect is very helpful, and makes washed out skies look realistically blue.- The Photomerge is awesome. Using it, you can create an HDR image out of photos with different exposures. The Photomerge effect I like the best is Style Match, which processes one photo to resemble another one (Adobe has provided some very professional samples to work with).- The software is easy to use. It has a guided mode, that walks you through many tasks (similar to what PhotoPlus X4 has). Beginners can easily figure out this program.Cons:- Elements has limited 16-bit editing capabilities. Many of the filters aren't functional in 16-bit mode, and layers are entirely disabled. PhotoPlus X4, the direct competition, allows most types of editing in 16-bit mode, including working with layers. In this regard, PhotoPlus X4 is more powerful and professional than Photoshop Elements.- Photoshop Elements 9 only allows editing in the RGB colorspace. There are a lot of cool effects that can be done in other colorspaces (like LAB), but like PhotoPlus X4, this software only allows work in RGB. You have to get the full version of Photoshop to work in other colorspaces.Overall, Photoshop Elements 9 is a powerful and intuitive program with some great features. I have used it to produce some stunning, professional, photos. However, PhotoPlus X4 is comparable in price and ease-of-use, and provides more professional features. The competition among products in this price range is getting stiff, and Adobe seems to be lagging a little, perhaps for fear of detracting from the value of the full-fledged Photoshop. Since there are very good, similar products out there, before buying this product, I recommend seriously considering the competition, especially PhotoPlus X4, or even The GIMP, if you need a free product. I give Photoshop Elements four stars, but not five, because while it is a great program for the price, I think PhotoPlus X4 is the best value among the competition.
Date: April 26, 2016, 12:21 am

From: Philinda:
Brian, I left Illinois many years ago because of stupid gun laws proposals coming from Chicago for Illinois. I shoot combat pistol and my pistols are not standard issue, they were designed for my type of shooting. I'm not going into my background as I'm not here to impress you but my favorite choice is the M4, with a close second being the M320. I don't bother with toys like the AR15, no real fire power if you know what I me.naShawnnews, the dailykos? If I need a good laugh I look at those jokers.
Date: April 26, 2016, 1:23 pm

From: Roxy:
Its my great pleasure to look at your website and to enjoy your awesome post here. I like that a lot. I know that you put much ateottinn for those articles, as all of them make sense and are very useful
Other photos titled: Noel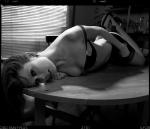 © 2002-2010 elaisted.com All rights reserved.