PHOTO OF THE DAY
View today's pic of the day
View yesterday's pic of the day
| | |
| --- | --- |
| Noel | © 2002-20010 elaisted.com | |
Or post this photo on your website:

Copy the code above! (Please remember to credit me.)
Date: February 17, 2012, 12:21 pm

From: Leeyubin:
Congrats Ash. What bfaitueul work you do and I cannoth think of anyone who has worked harder and deserves to be recognized more. Keep it up.
Date: February 18, 2012, 4:41 am

From: Gabe:
Did you not get an email coatnining a link you could use to approve the comment yourself? You should have. If not, it's a bug nothing personal.
Date: February 19, 2012, 8:42 pm

From: Sanjay:
Karen, Blogger seems to be very picky about my sign in info. It won't aylaws accept it even though I double check it a hundred times. Very frustrating!
Date: October 30, 2012, 4:13 am

From: Stitches:
This is an article that makes you think "never thgouht of that!"
Date: December 6, 2013, 3:29 pm

From: Gaabii:
This information is very usfuel, interesting and unique in nature. You have hit on some seriously solid points upon which I can relate. I really like your style and thank you for this great content.
Date: December 6, 2013, 5:14 pm

From: Silvia:
Hello there, simply beocme aware of your blog via Google, and found that it's truly informative. I am gonna watch out for brussels. I will appreciate in case you proceed this in future. Many other people will be benefited from your writing. Cheers!
Date: November 28, 2015, 4:44 pm

From: Gleiciano:
That's an innteligelt answer to a difficult question xxx
Date: April 25, 2016, 11:53 pm

From: Laicee:
Reading this makes my descniois easier than taking candy from a baby.
Other photos titled: Noel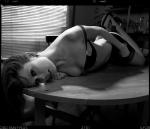 © 2002-2010 elaisted.com All rights reserved.