PHOTO OF THE DAY
View today's pic of the day
View yesterday's pic of the day
| | |
| --- | --- |
| Noel | © 2002-20010 elaisted.com | |
Or post this photo on your website:

Copy the code above! (Please remember to credit me.)
Date: February 17, 2012, 9:03 pm

From: paponk:
Thanks for stnippog by and the kind words Merrill. It took me a while but I did find the Official records for the Salem Lutheran Cemetery. To say the best, it was a mess. I did finally sort it all out and entered all the names that were in the records into my data base which I am sure you have seen on this site. I just checked and there is no Daniel Price. That doesn't mean that he isn't buried there, but there are no records of it. I can't give you the name of the person with the records because I'm sure you won't get a response from him. He isn't a computer person and not even the person that is supposed to have the records. It is a mess to say the least.If I remember correctly, and I'm not sure I do, in the oldest part of the cemetery they aren't even sure where the graves are so they don't bury anyone there. I'm not sure about that though. Originally there was a church at the front of the area and but it is long gone.Yes, a number of the stones are just piled up. They were just thrown every which way between two trees. My wife and I took them all out of the pile, cleaned them, took photos and then piled them back neatly rather than in a heap.I'm sorry I can't be of more help.Thanks again for stnippog by.Bob Jones
Date: December 6, 2013, 8:41 pm

From: Shanay:
I hope you realize how well you have peerentsd this topic. You must have done tons of research for this article. You stayed on topic, kept it interesting and used good grammar throughout this article.
Date: December 7, 2013, 8:32 am

From: Robby:
March 15, 2009 8:25 pm by michael ann Celeste,Mom told me the other day you two were expnitceg and I was so excited! Congratulations to the both of you!!! You will only come to love that baby you're carrying inside you more and more with each passing day. When he/she gets here, you will have this love for them that you never knew existed. It is an amazing feeling and such a miracle. What a blessing from God to get to experience. I'm so happy for you both and pray for a healthy baby and mommy. Are you going to find out what you are having or let it be a surprise? Waiting with anticipation!!
Date: April 25, 2016, 10:54 pm

From: Cordelia:
Four score and seven minutes ago, I read a sweet aritcle. Lol thanks
Other photos titled: Noel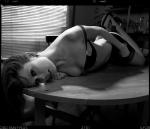 © 2002-2010 elaisted.com All rights reserved.