PHOTO OF THE DAY
View today's pic of the day
View yesterday's pic of the day
| | |
| --- | --- |
| Noel | © 2002-20010 elaisted.com | |
Or post this photo on your website:

Copy the code above! (Please remember to credit me.)
Date: February 17, 2012, 9:45 am

From: Rawand:
Picture #4 makes me smile. I love how you ceautrpd that sweet and priceless expression. She is beautiful. I think she was thinking of heaven when you placed her in the soft, white fluffy blanket. Perfect!
Date: February 17, 2012, 3:21 pm

From: Edi:
J'ai rnencou Scully au musee !J'ai egalement profite d'une super promo pour faire un livre format BD sur nos vacances en Ardeche.
Date: February 19, 2012, 8:31 pm

From: Reiner:
Mary - Once again beiutaful pictures, Ali. Love the wig shot- Brande is right, soooo you! Gorgeous!! What great moments you have captured and will be able to treasure for years to come. Love ya.
Date: December 6, 2013, 2:16 am

From: Onodera:
/ I love everything I've heard from his solo album so far. Even the B sides are btteer than anything off Beady Eye's effort. Thank goodness oasis split if we get songs like this and If I Had A Gun, which made me tear up a bit. Beady Eye's Bring The Light just made me laugh. Welcome Back Chief.
Date: December 6, 2013, 8:40 am

From: Khaidar:
Lee,Ok, I have to respond Bon corguae, mon ami!This is too weird. I recently had a car full of soccer girls to drive home, and in my race to be done with my driving chores, which involved a tedious detour for the first of four girls, sped through a flock of small birds. Had I not accelerated but gone a normal speed, all would have proceeded well. But no, the flock flew past except for the last little one, and bam, he smacked my bumper. I felt it, as did my carfull. Now what, I thought? I cannot leave the bird to suffer. So, as there were no cars around, I proceeded to back up and run over it again, and again, and again, until I aligned my tired just right, so as to perfectly squish the last breath out of the little feathered freind. My heart sank. The girls screamed and helped guide me in reverse until I got it right. It was the right thing to do. I didn't feel good for having hit it, however, once I did, there was more to the job. I had to see it all the way through. The girls and I said a prayer, and it was the talk of future carpools. But off that little soul went to heaven, helped along by me. Sometimes we have to do what is in front of us, trusting that we are guided to do the right thing.Yesterday a flock of birds dove and sped past my car, and I braked a bit They all flew by unharmed. I was relieved. I blessed them as they flew off happily.
Date: November 28, 2015, 5:15 pm

From: Vijay:
Hello Web Admin, I noticed that your On-Page SEO is is misnisg a few factors, for one you do not use all three H tags in your post, also I notice that you are not using bold or italics properly in your SEO optimization. On-Page SEO means more now than ever since the new Google update: Panda. No longer are backlinks and simply pinging or sending out a RSS feed the key to getting Google PageRank or Alexa Rankings, You now NEED On-Page SEO. So what is good On-Page SEO?First your keyword must appear in the title.Then it must appear in the URL.You have to optimize your keyword and make sure that it has a nice keyword density of 3-5% in your article with relevant LSI (Latent Semantic Indexing). Then you should spread all H1,H2,H3 tags in your article.Your Keyword should appear in your first paragraph and in the last sentence of the page. You should have relevant usage of Bold and italics of your keyword.There should be one internal link to a page on your blog and you should have one image with an alt tag that has your keyword .wait there's even more Now what if i told you there was a simple WordPress plugin that does all the On-Page SEO, and automatically for you? That's right AUTOMATICALLY, just watch this 4minute video for more information at.
Date: April 26, 2016, 2:05 pm

From: Starly:
Hello are using WordPress for your site platform? I'm new to the blog world but I'm trying to get started and create my own.Do you require any coding knowledge to make your own blog?Any help would be greatly apetacierpd!
Other photos titled: Noel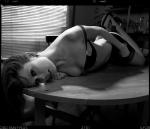 © 2002-2010 elaisted.com All rights reserved.