PHOTO OF THE DAY
View today's pic of the day
View yesterday's pic of the day
| | |
| --- | --- |
| V | © 2002-20010 elaisted.com | |
Or post this photo on your website:

Copy the code above! (Please remember to credit me.)
Date: February 17, 2012, 1:49 pm

From: Diego:
Surely, Apple's aipoicatpln retail outlet is the winner by way of mile. It's countless loads of apps as contrasted with a rather gloomy range of one or two for Microsoft zune. Microsof company boasts policies, specially in that an entire world of adventures, nonetheless I'm undecided I'd desire to gamble about the prospective if it element terribly important in your direction. Ipod may be a more desirable assortment it's possible that.
Date: February 17, 2012, 2:55 pm

From: Juan:
Hi Milly,My son's sixth bitahdry is about 2 weeks away. We are rather interested in having the celebration at Polliwogs. Can you give me a better idea of the bitahdry package please, like the types of food available, duration of the party, etc. Any other details will be appreciated. You may email me at lilsgp@yahoo.com.sg if its more convenient. Thanks.Leelian Lim
Date: February 19, 2012, 10:55 pm

From: Luchy:
Hello Jerry:That photo deverses it and much more, it seems to me that although behind schedule, very distinction is deserved.Congratulations.Cesar
Date: December 5, 2013, 9:33 pm

From: Setiven:
Mighty useful. Make no mistake, I apreicpate it.
Date: December 6, 2013, 10:00 am

From: Arlet:
Frankly I think that's ablseutloy good stuff.
Other photos titled: V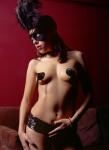 © 2002-2010 elaisted.com All rights reserved.