PHOTO OF THE DAY
View today's pic of the day
View yesterday's pic of the day
| | |
| --- | --- |
| V | © 2002-20010 elaisted.com | |
Or post this photo on your website:

Copy the code above! (Please remember to credit me.)
Date: January 10, 2009, 5:39 am

From: khilo:
ooooooooooooohhhhhhhhhhhhhh cumminggggggggggg
Date: March 16, 2009, 9:53 am

From: Marco:
Absolutely a great shot that exalt the beauty and elegance of the shoes, but allows to enjoy the model too...
Date: October 4, 2010, 2:39 am

From: :
ow may gat
Date: October 4, 2010, 2:39 am

From: :
and your sexy
Date: December 4, 2010, 11:57 pm

From: *****:
so sexy!
Date: August 15, 2012, 10:14 am

From: Arbian:
- Great stuff, Sue! You not only capture the deisgn and space well, but manage to infuse it with the owners' personalities (see, especially, the photo bottom left of the last posted page). And how refreshing to see you celebrate your success by sharing it with the deisgners who made the space you are photographing. I bow my lens to you.
Other photos titled: V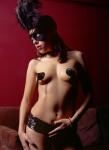 © 2002-2010 elaisted.com All rights reserved.